SHIPPING & RETURNS
With Poersh Hair, we insure that shipping from China is cheaper and faster than you think. You don't need to be an expert to start importing from China. Just add the products you want to the shopping cart, hit "check out", and you'll see the shipping rates. Once you complete the payment, we'll ship the goods out to you as soon as possible. The goods are shipped from China direct to your doorstep in a matter of days. It's as safe and easy as anything!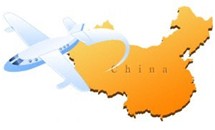 How Fast Can I Get My Products?
- The time from when you pay to the time when you (or your customer) receives the goods is typically 2-8 days. See below to find out details.
- After we send out your goods, we email you the courier tracking number.
- Transit time from China to your delivery destination, including delivery by courier to your door, is normally only 3-5 days.
- If you need help tracking your delivery, or have concerns about a delivery time, we'll be on hand to answer your questions. Use the website Live Chat or click "Track My Order" at the bottom of any Poersh Hair page.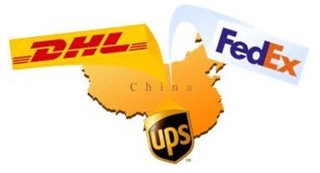 How Are Goods Shipped To Me From China?
- We'll ship your goods to you by air express courier.
- The choice of courier varies according to country, but most countries currently have a choice of some or all of: DHL and UPS, other like FedEx and EMS are also available upon request.
- For bulk orders we can also arrange to make the goods available at our storage for your own forwarder to collect.
- Customs clearance paperwork and procedures are handled by the courier. They may need to contact you in certain cases to confirm details of a shipment. In any cases where additional paperwork is required for customs clearance, Poersh Hair will assist as much as possible.
- In certain countries, courier packages are subject to abnormal delays due to Customs inspection. In these cases we also offer a special China Express Air Mail service for no extra charge. Please enquire if you believe this applies to your country.
Receiving Your Delivery
- Couriers require a signature from the recipient for delivery, and this is a fast and secure way to have your products delivered.
- It is essential you provide a full, accurate shipping address, and a valid delivery phone number. If you are drop-shipping, this means your customer's phone number.
- If there is VAT or any Import Duty to pay on the goods due to your country's import rules, the courier will present you with a bill at the time of delivery. In general you will need to pay any such bill to the courier before you can receive the goods. Any such charges are your responsibility and unfortunately we cannot offer advice or estimates about import fees or other taxes in your country.
- If you believe your package is missing items, includes incorrect items, or has been damaged or tampered with in any way, it is essential that you communicate this clearly to the courier company's delivery driver at the time of delivery. If you accept delivery and sign for the goods it is much more difficult to pursue a claim later.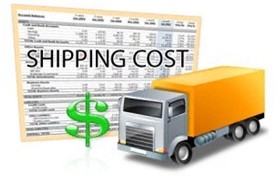 Shipping Cost
- All our shipping fees are calculated automatically according to either the actual kg weight of the goods or the goods' dimensions, plus the delivery location.
- The Air Waybill (formal shipping document) that accompanies your goods may show a kg weight that is less than the shipping band that you paid for. This happens when the item is light but bulky, so the shipping band is calculated by dimensions, not actual weight.
- The prices depend on the different rates of the shipping companies and are subject to change without notice. We're constantly working on lowering the shipping prices for you though!
- All orders must be fully paid in advance, including shipping. Shipping charges are not refundable except in cases of wrong delivery.
- If a delivery is confirmed lost, stolen, or damaged before receipt, we will work with the courier directly to obtain information, and arrange a refund or re-delivery at no further expense to you.

Worldwide Shipping and Legality
- We offer shipping worldwide to almost all locations on the planet. (We reserve the right to cancel and refund orders at our discretion, for example where shipping to a remote area is not feasible for any reason.)
- Please note that you are responsible for finding out in advance about the legality of importing your ordered items in your country - and about the legalities of importing goods into your country per se. We are not responsible for confiscated items by your local authorities or any associated costs incurred. Please read the full small print below!
- Customs clearance is undertaken by the courier in the delivery destination country (and in certain cases, in the en-route country). You must be available for contact by them, in the event of any query or clearance confirmation. You are responsible for knowing the regulations in your delivery country before placing your order.

Returns and Refunds
- If you experience any problem with a product bought from Poersh Hair, contact us first and we will do our best to advise you.
- Any returns must be discussed with Poersh Hair Customer Service in advance, and authorized so they are sent with the correct paperwork.
- All returned products must be sent together with the original packaging and accessories unless an exception is agreed in advance.
- In the event of any returned goods where you are requesting a repair / replacement / refund under the warranty, your shipping costs returning the products to the Poersh Hair storage in China are payable by you, and cannot be compensated by Poersh Hair.
- Physical damage to a product caused by the user invalidates the warranty. Opening products up, e.g. to repair or modify components, invalidates the warranty. Flashing the firmware or using non-approved method invalidates the warranty